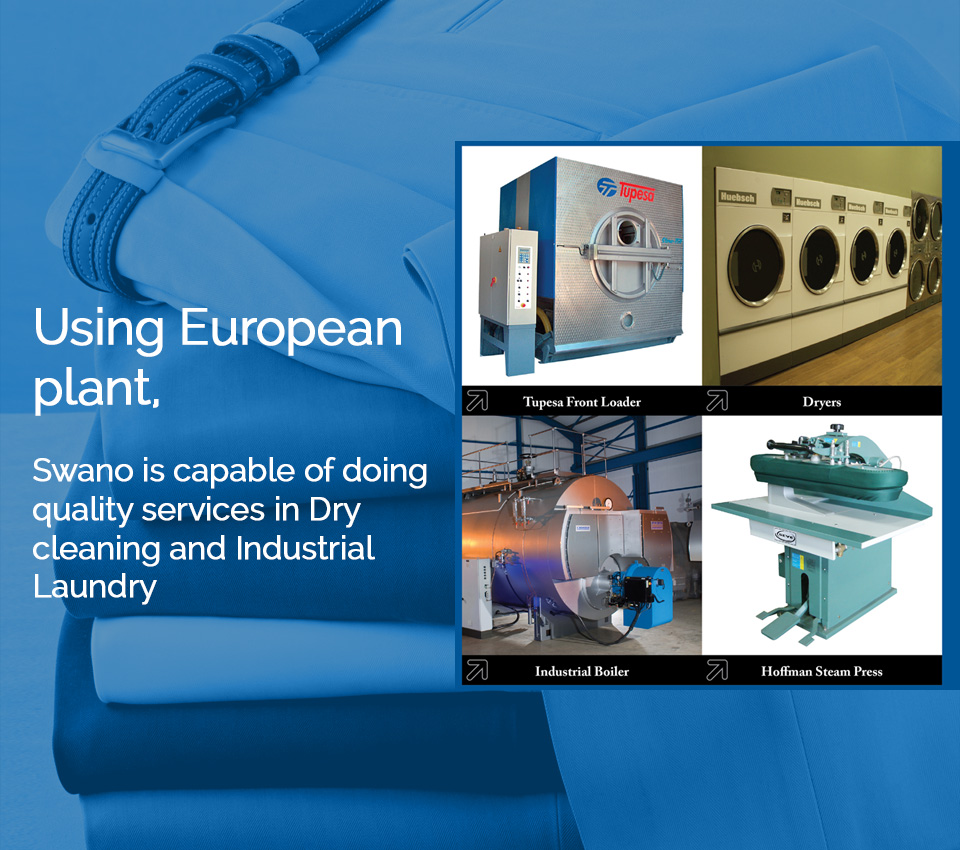 ---
Services
---
Our Industrial Laundry plant is having capacity of over two tons of dry load/day for linen and presently facilitating numbers of hotels, restaurants, work wear pharma industries in Karachi. Our services covers following to give you clean and crisp linen that would give strong tidy impression on your customers.
- Table Covers
- Napkins
- Chef Uniform
- Aprons
- Work wear/ staff Uniform
- Bed sheets
- Pillow covers
- Towel
- Bath mats
- Bed covers
Scope of Services
- Pick and drop
- Daily Service
- Flexible payment schedule
- Affordable Cost
- High standard of quality.
- Pre delivery inspections to maintain quality standards